During the Covid 19 pandemic and lockdown I was able to spend some time drawing. I have had this idea of drawing a triptych of three distinctive African trees. Trees were my artist, grandfathers favourite subject and pen & ink my favorite medium. Celebrating a land that runs deep in my veins - the incredible African bush.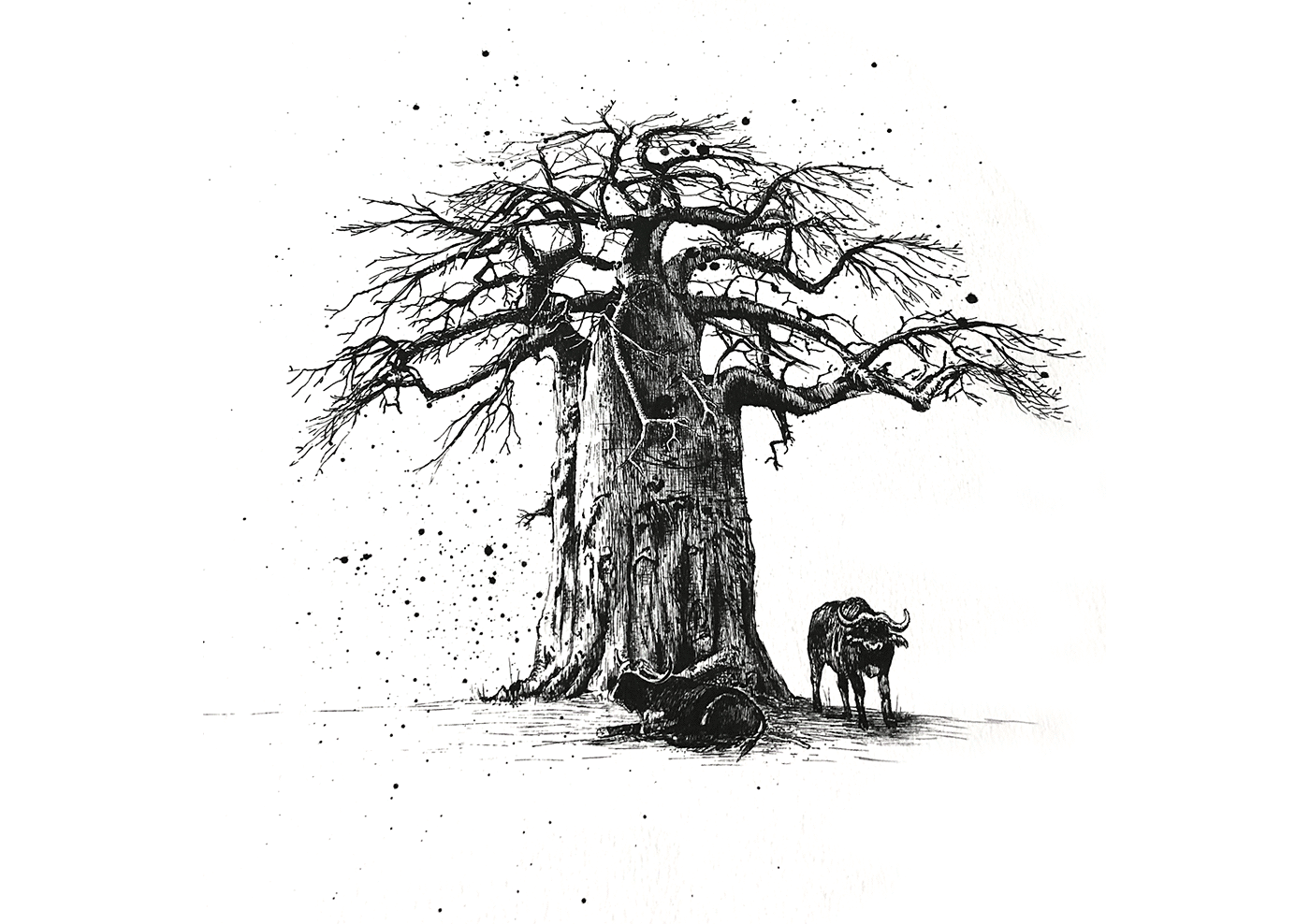 Baobab trees, often referred to as the "upside-down tree" are truly awe-inspiring. Giant, mythical like beasts that dominate most other trees in the African bush.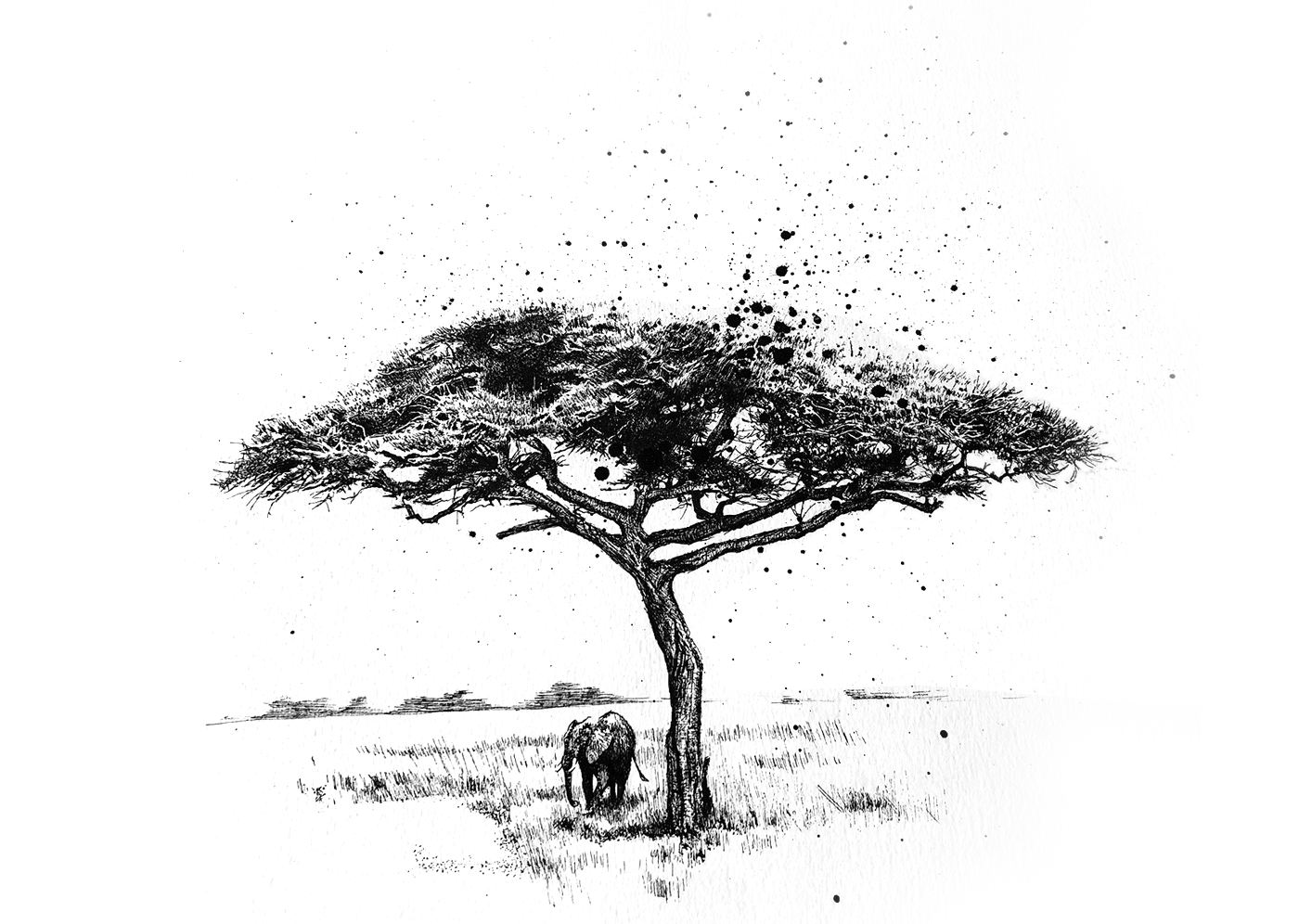 The truly distinctive Acacia tree epitomises the African Savannah and is a favourite of elephant herds despite it's prickly foliage.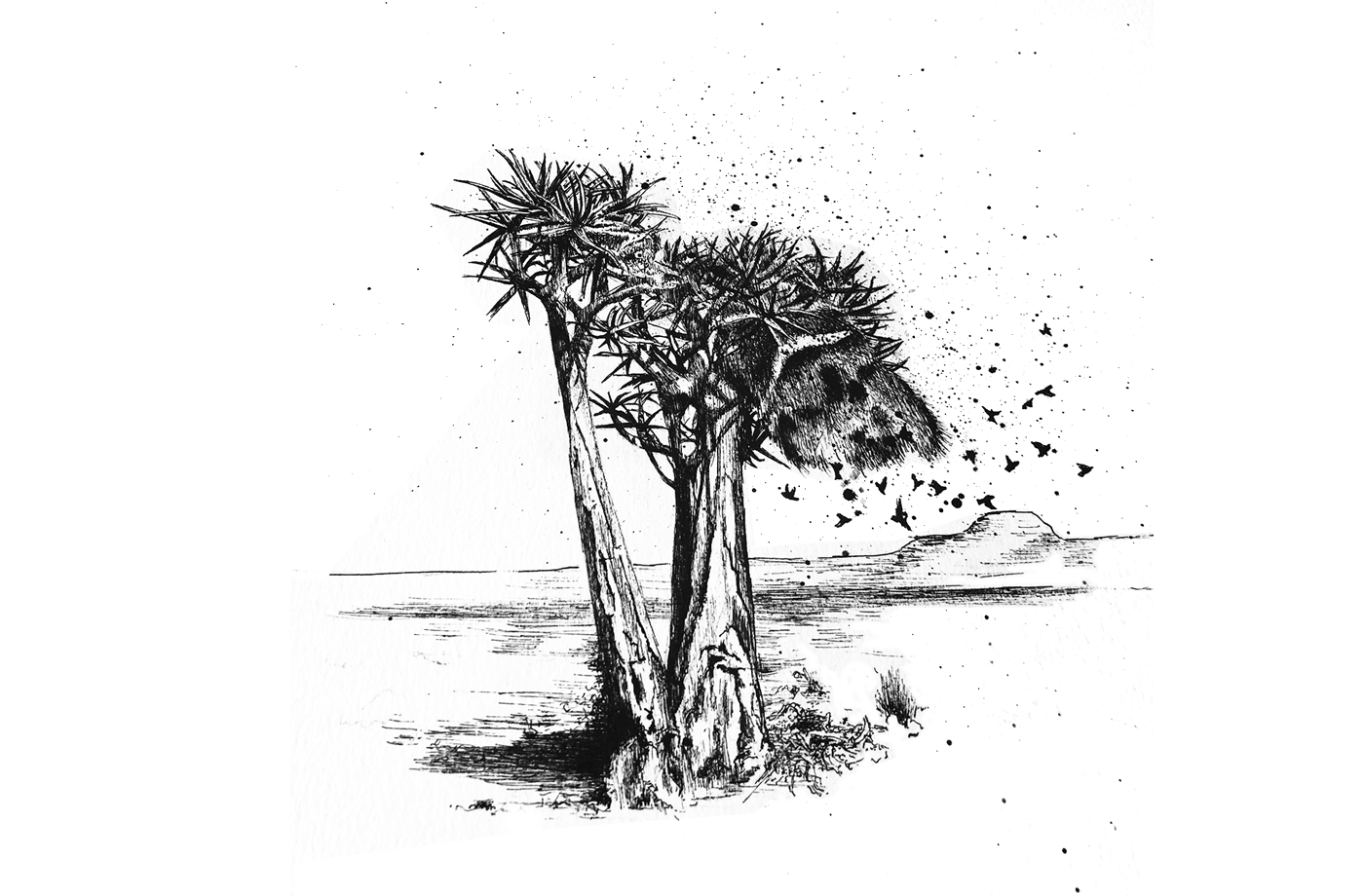 Kokerboom or the quiver tree, is a tall, branching species of succulent plant, indigenous to Southern Africa, specifically in the Northern Cape region of South Africa, and parts of Southern Namibia. Community weavers often use these trees to build their huge nests as depicted in the drawing.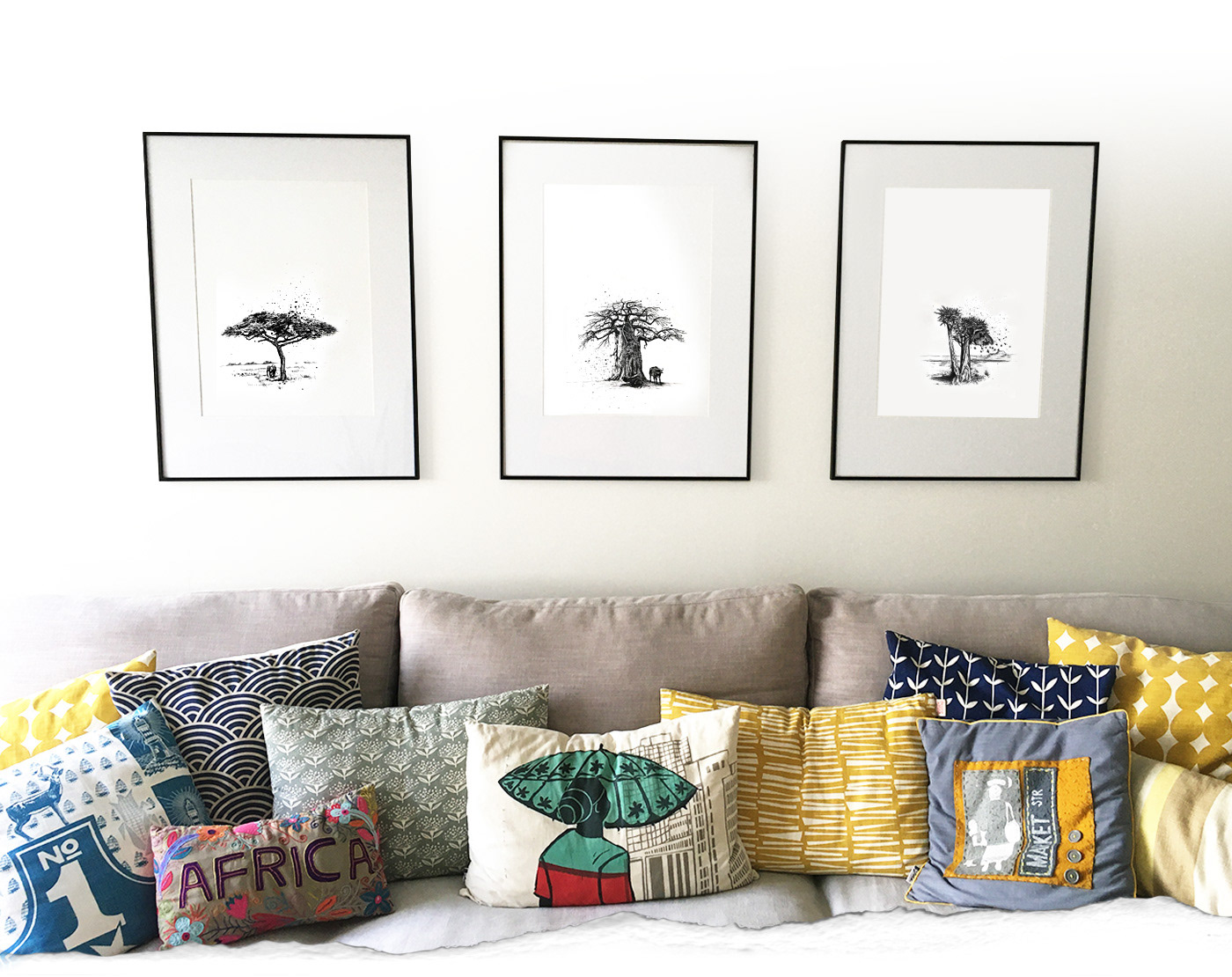 Do
get in touch
for prices of limited edition prints of any of my pieces. All are extremely high quality, giclee prints. I use professional, Fine Art Trade Guild member printers in London.
I am also available for commissioned pieces.