A concept we developed for British Airways and their short haul holidays and flights. We based the activity on some great research which found that users were far more likely to proceed with purchase based on a friend referral. We utilised Facebook Open graph technology to make this work for British Airways.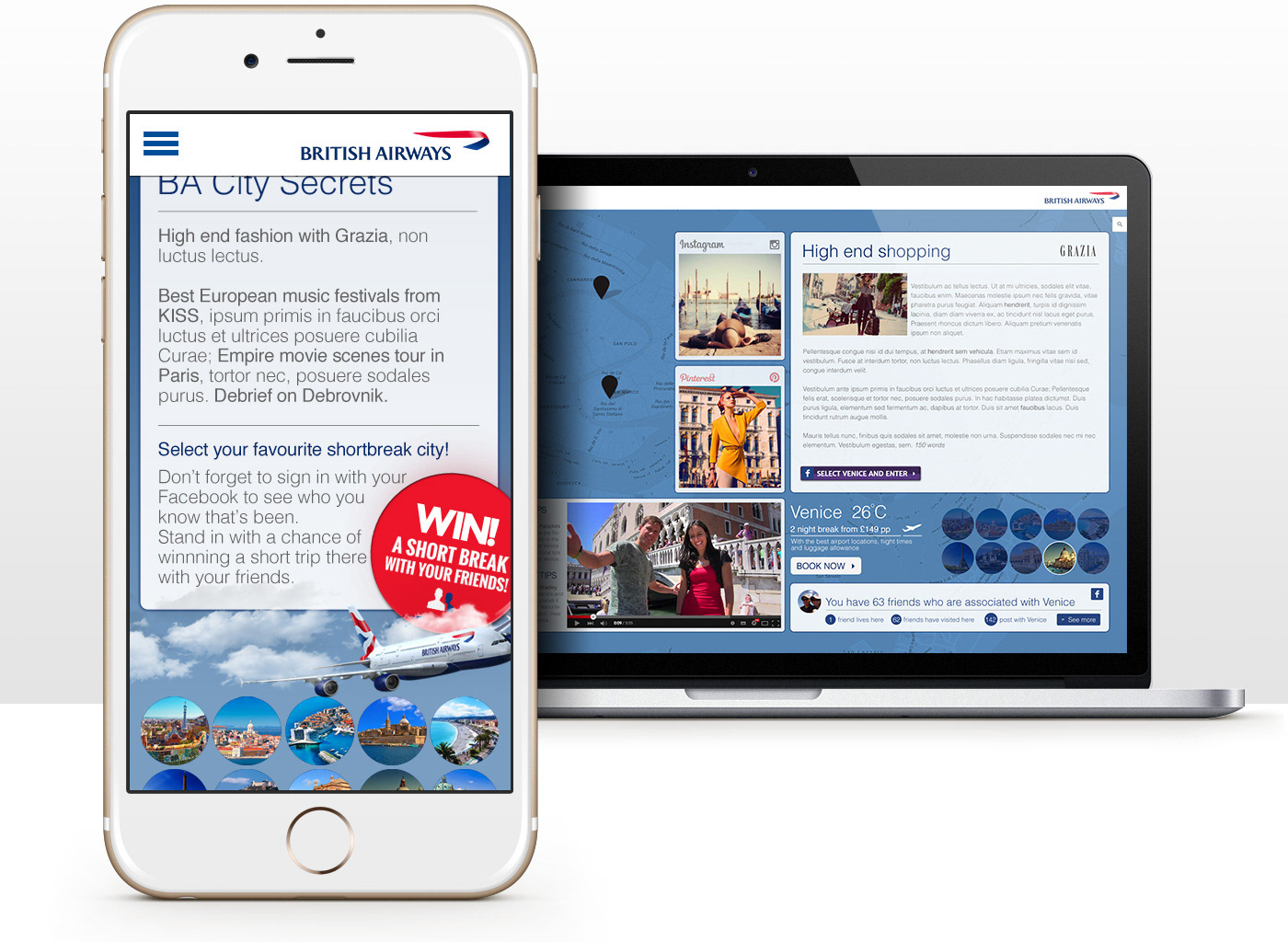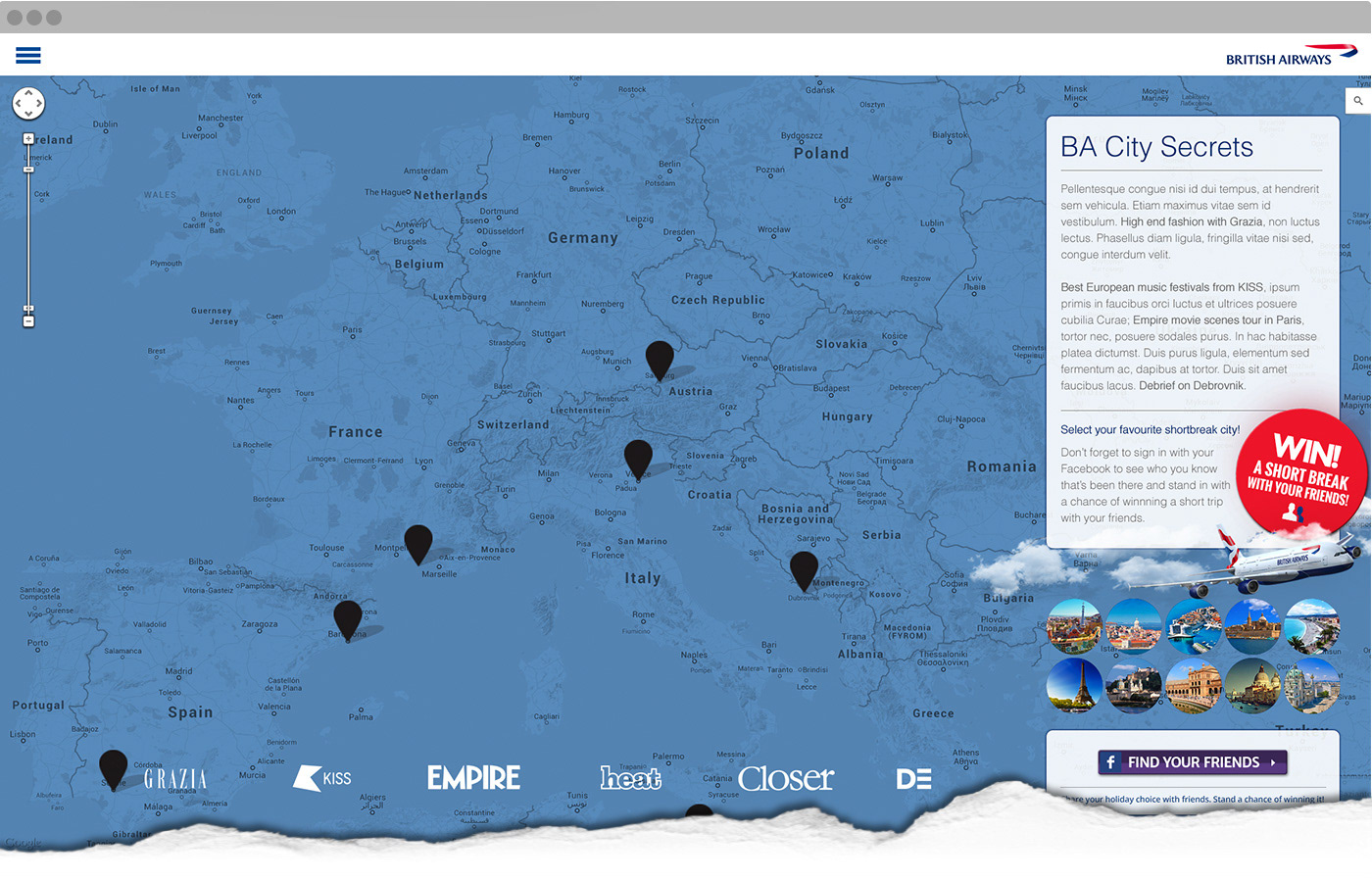 We utilised customised Google maps API as a further navigation element on the desktop version of the website. Each of the editorial brands would concentrate on a short city break that suited it and it's readers and create content on for it. The content would be distributed on the brands online sites and in social media to extend reach and drive customers to the website. The chance to win a trip for you and your friends would of course be a driving factor and help substantially.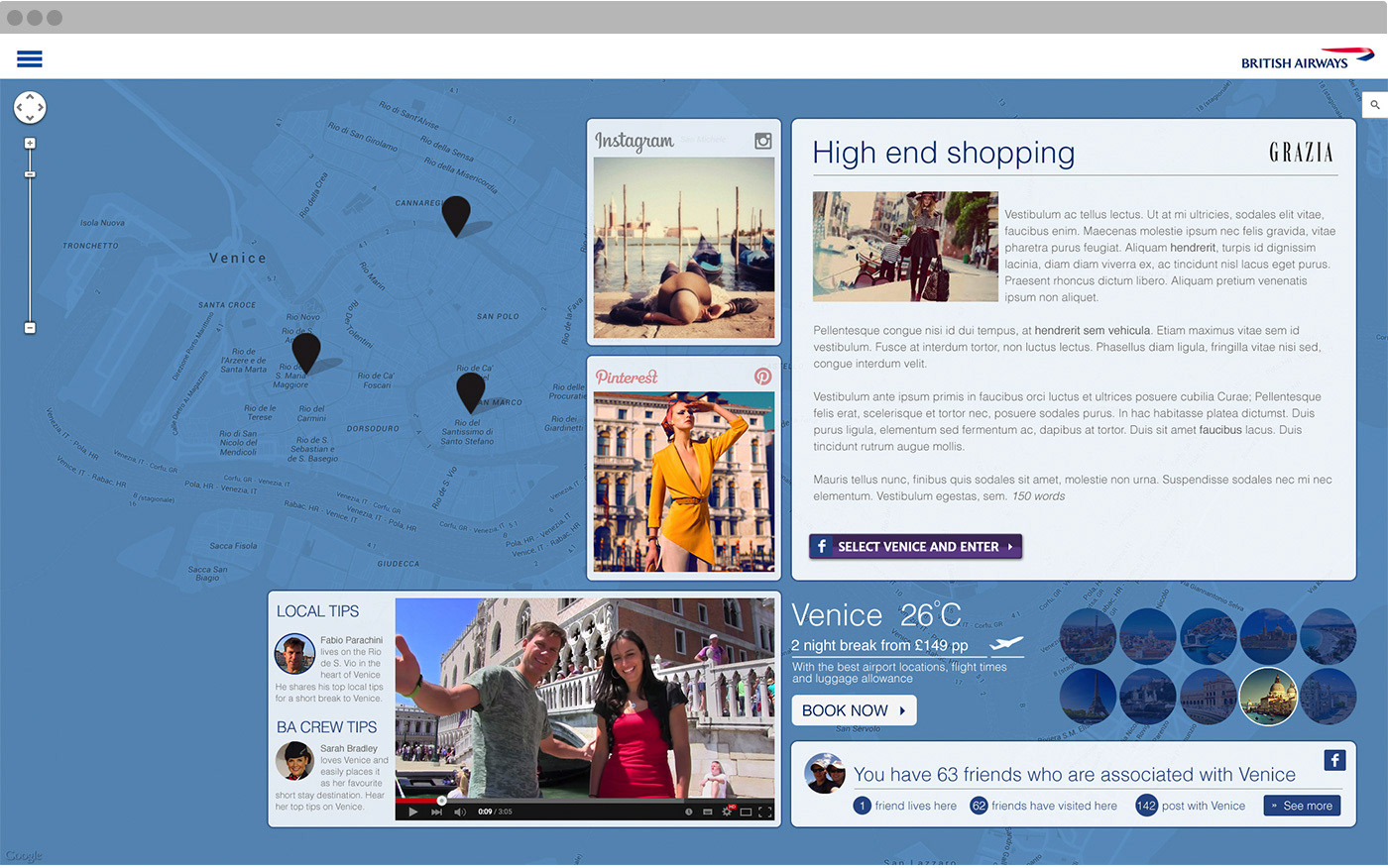 The Facebook Open Graph technology gave us access to relevant information based on the city you select to view. It would source all of your friends network that are in any way related to the city. They could have simply visited or actually live there. By exploring their friends interactions with the city, users could make a more assured decision to purchase.