Brought in to work as sole designer on this ambitious project, it was a great opportunity to sink my teeth into a big product design. I was responsible for the branding & style guide, UX, UI and all the design. We also did a fair bit of marketing which I helped conceptualise and create. The project was completed in 2010 but unfortunately wasn't a great success, however I thoroughly enjoyed working on it.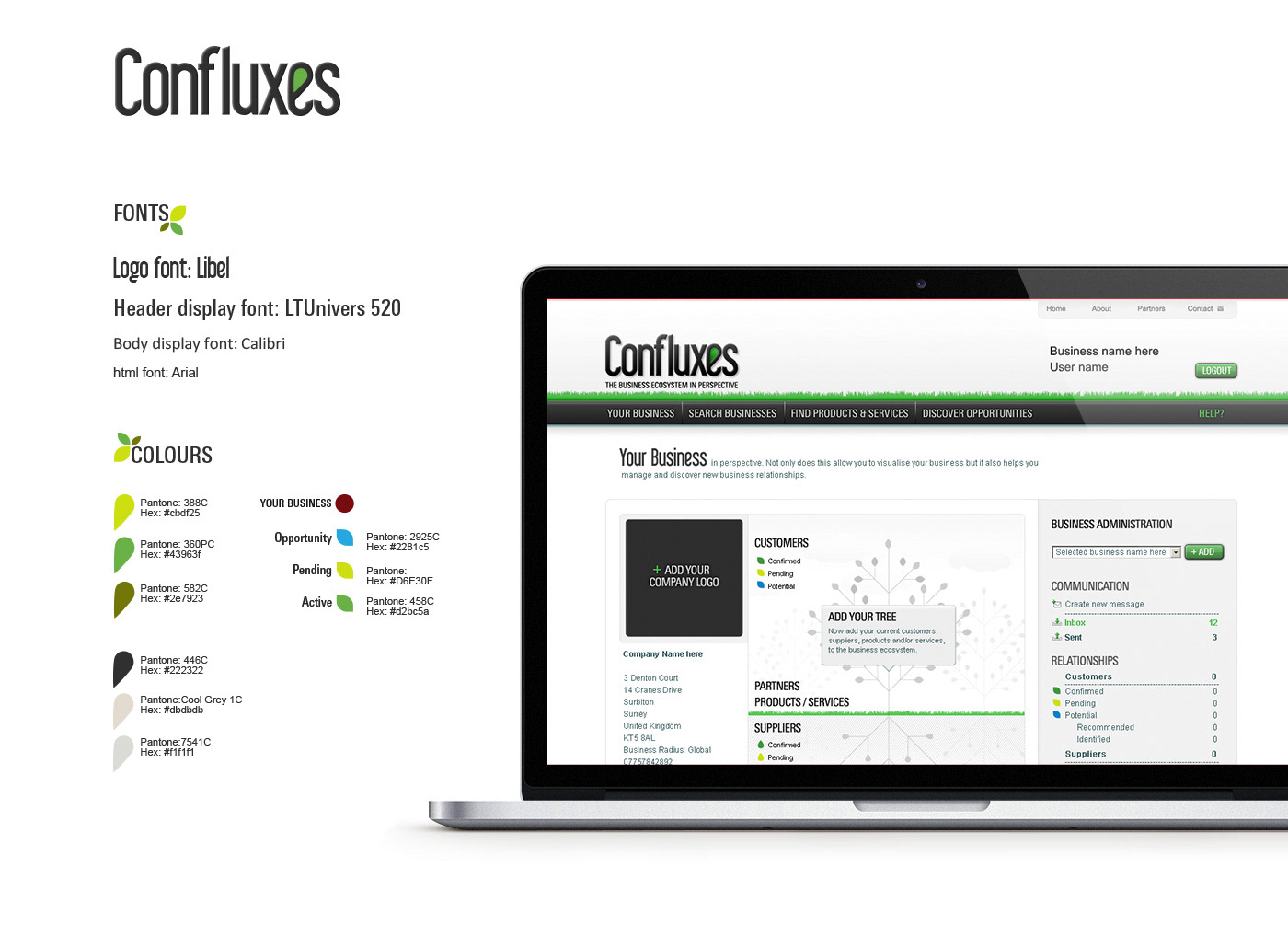 A B2B tool that focused on connecting businesses. Users were able to search for already registered businesses, opportunities and uploaded products. If they did not find what they were looking for they would list their requirement as an opportunity and be notified when a user was able to fulfil it.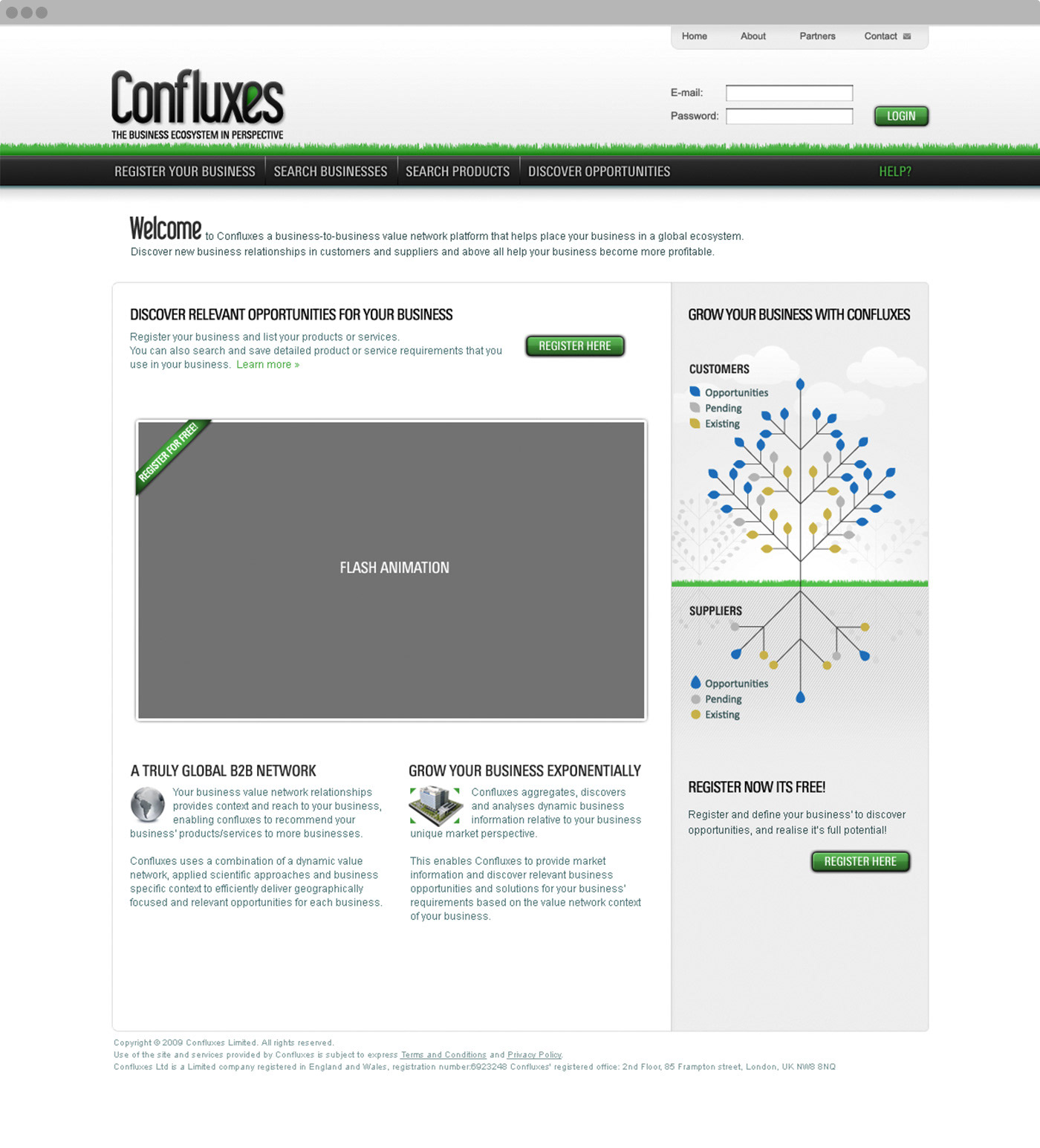 I storyboarded and animated this sequence using Flash. It took front & centre on the homepage of the application and elements were reused in display advertising. 
Full wireframe, sitemaps and user journeys were created and we also built a custom button generator.
(It was before the days of endless live font choice)
I also designed a data graph in the form of a tree, the central theme to Confluxes branding, as well as images & icons for the web application.