While working at various agencies for a range of clients there is the inevitable display media design that comes up. I have been lucky to work on and design for some large companies across all sectors. Below are just some of the brands I have designed display media for.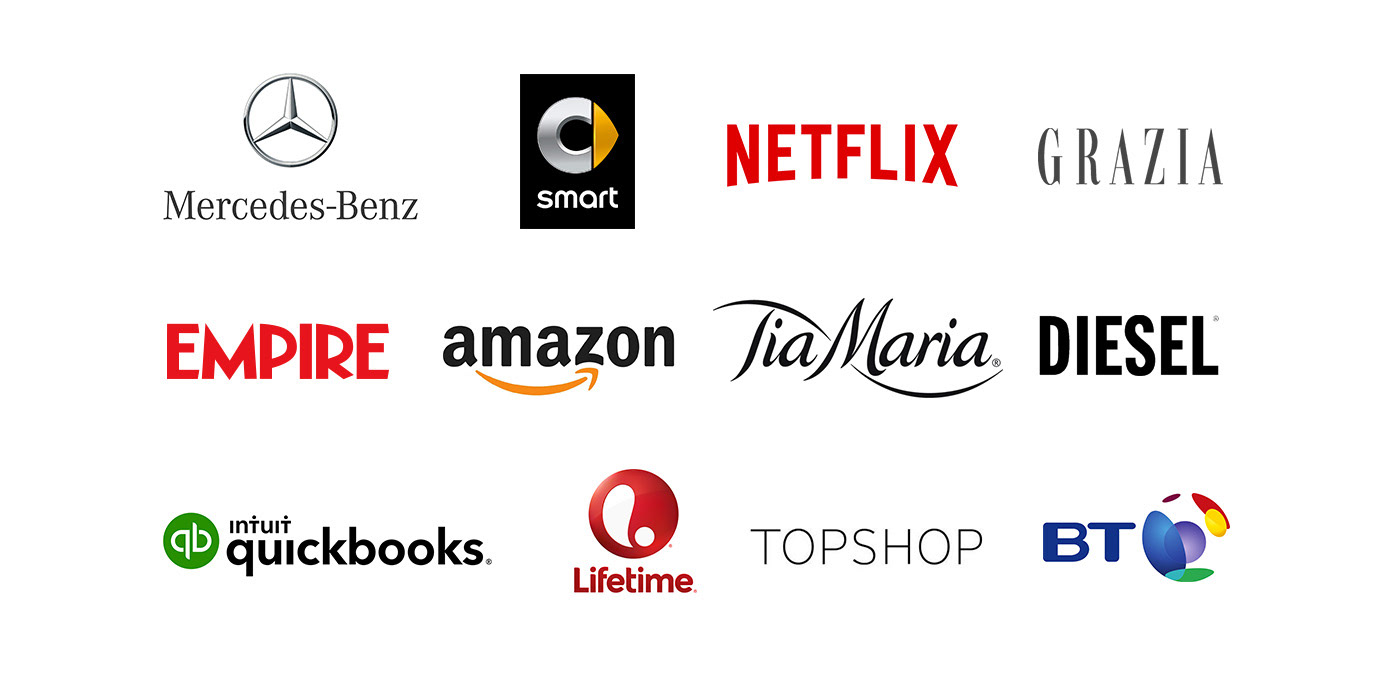 All display media is built to the IAB and client specific specification. HTML5 with mobile ready video files and tested to perform optimally on whichever ad-serving platform, be it Google Double Click, FlashTalking, AOL or another ad serving platform.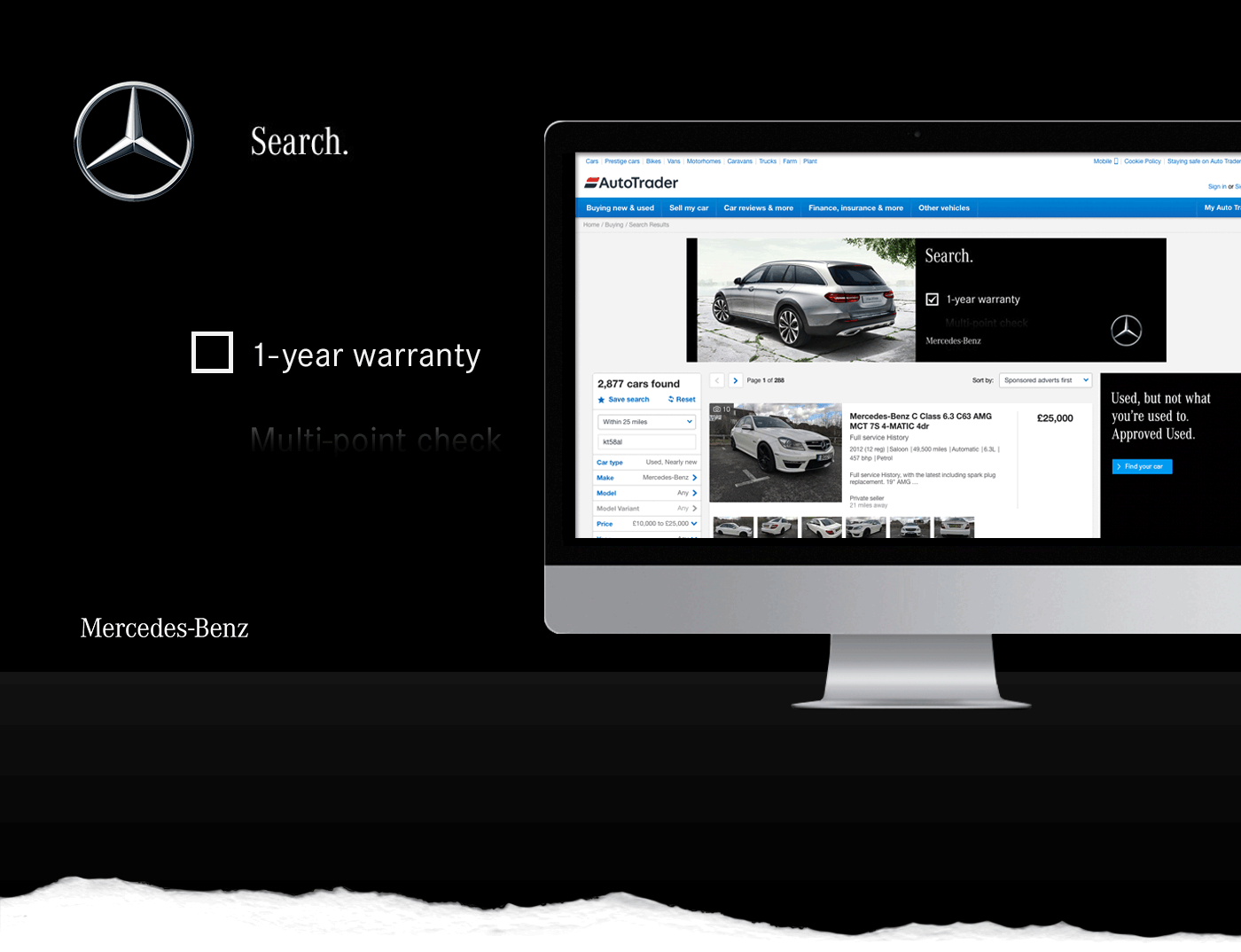 On contract at AMV BBDO I was tasked with designing targeted display formats for Mercedes. The idea was to roadblock all Mercedes C Class searches on AutoTrader with Approved Used ads. The idea was to list the benefits of purchasing from an Approved Used Mercedes dealership. All while sticking to Mercedes tight, pixel perfect brand guidelines.
I did many other Mercedes & Smart car campaigns for both the UK and European markets while at AMV.
While working at Bauer Media I designed this Tia Maria collaboration campaign with Grazia Magazine. Together they launched a limited edition range and ran an "inspirational women" campaign. To help raise awareness and promote the new packs, I designed a series of integrated take-overs online. Multiple spreads in the magazine were published and the campaign videos were further promoted on social media.
I designed the four skins, with 4 different video billboard formats and 4 double MPU's, which directed traffic to a competition Grazia ran online.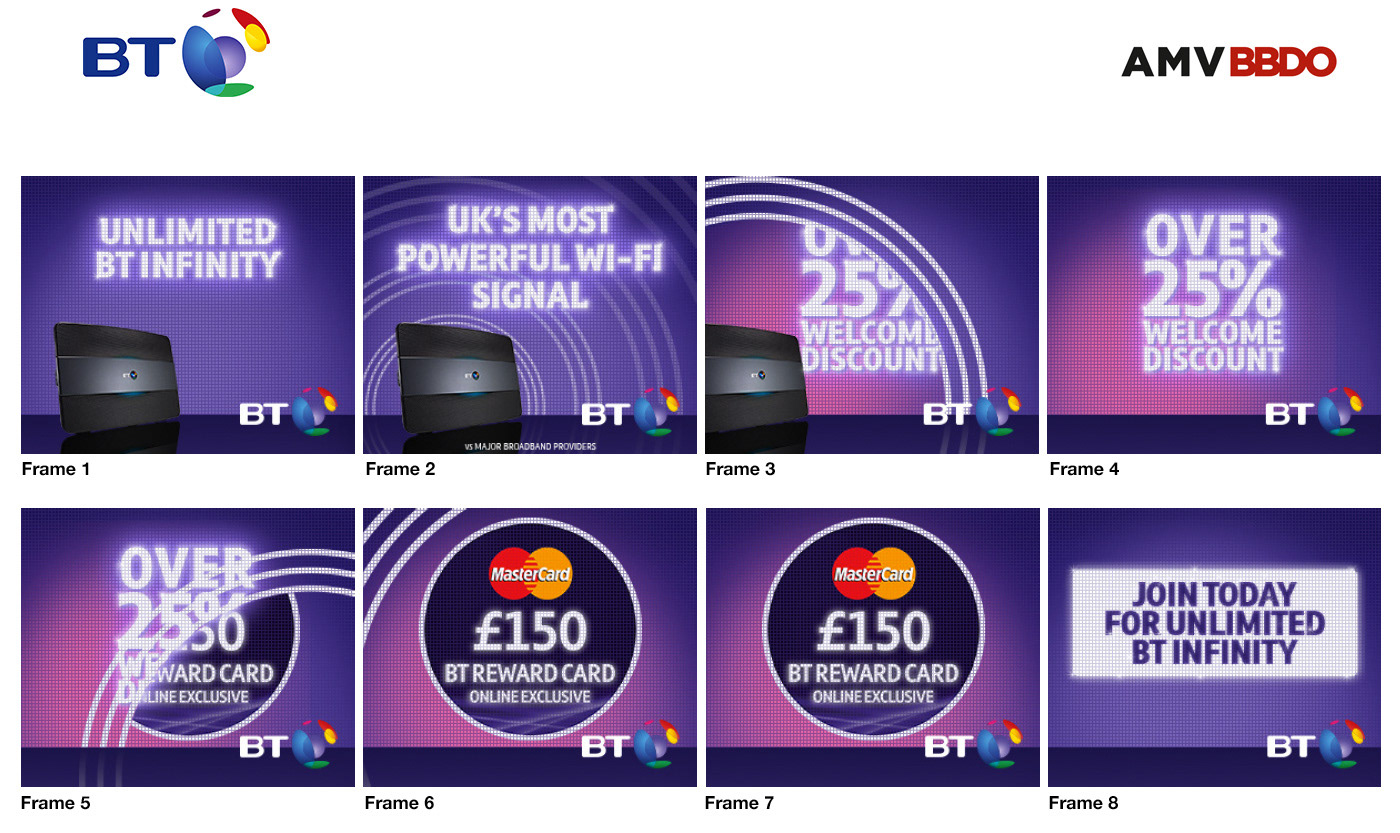 A tricky set of display designed for BT while at AMV BBDO. The brief was to mimic the TV spot creative as closely as possible. They used an enlarged pixel screen with illuminated graphics and messaging. I researched the best way to achieve the effect using HTML 5 and together with
Richard Pang
who
di
d a great job developing these, we were able to achieve a great set of flexible ad formats.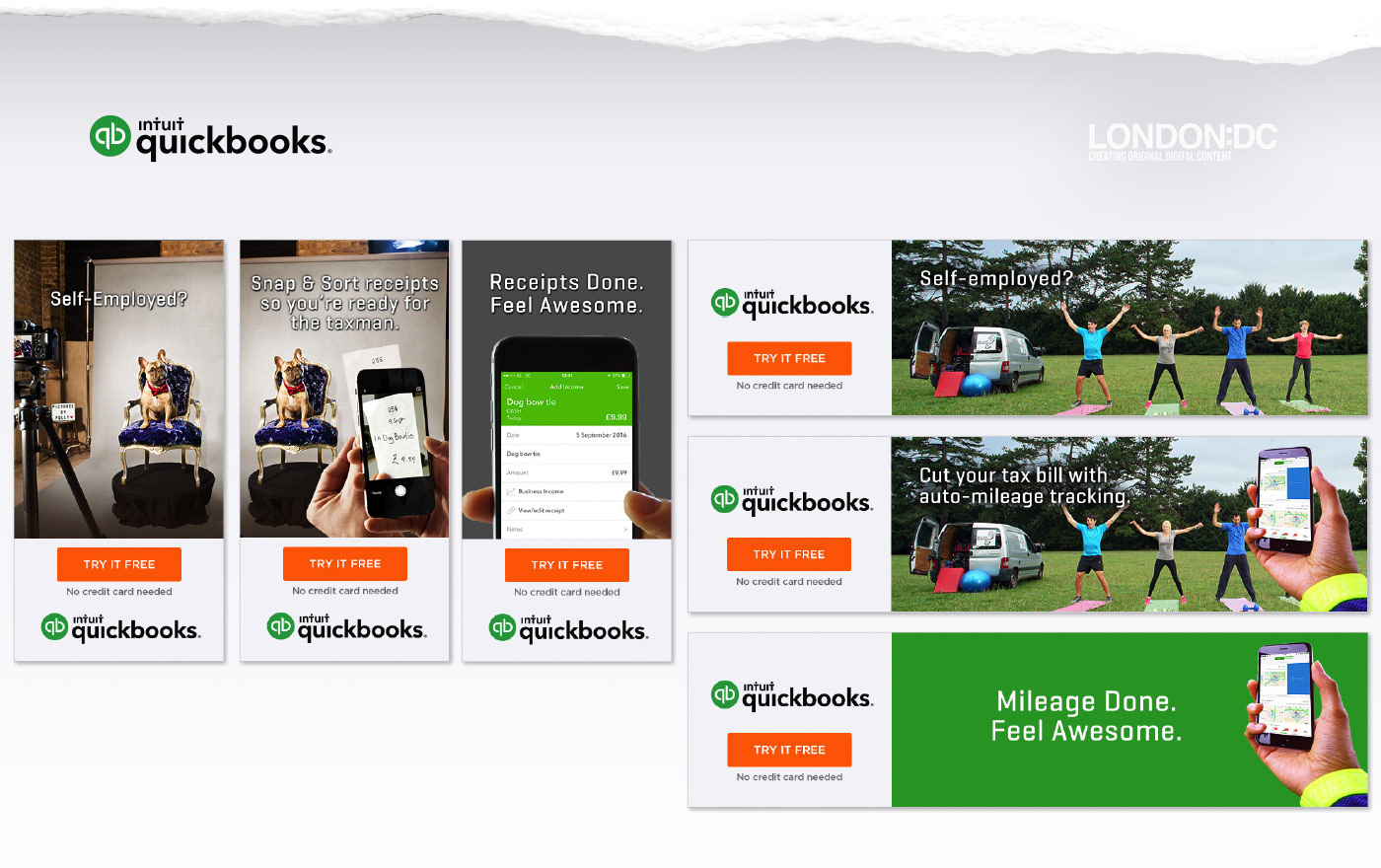 Contracted to produce a full set of display banners in HTML for a Soho based agency London:DC. I designed and built 3 separate strands of banners for the campaign, a total of 44 formats. I used Google Web Designer to build out the ads in HTML to be served with Double Click. I worked remotely and completed them all in 2 weeks.