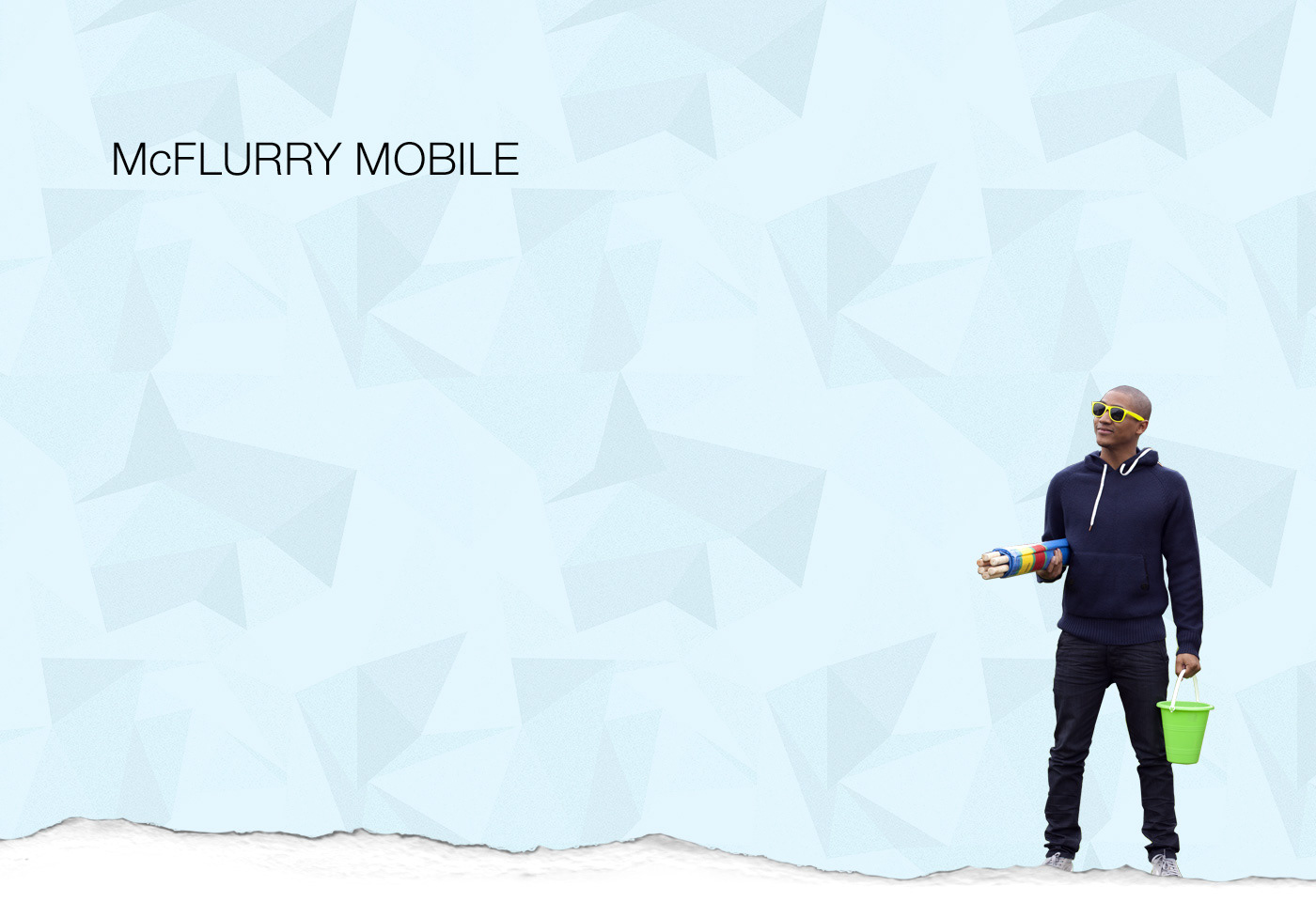 A predominantly mobile campaign delivery built for OMD & McDonalds. The idea was to incentivise McFlurry purchases with exclusive music content. With Melvin and Rickie from KISS fronting the campaign we created back stage video content, interviews and festival footage to be unlocked by McFlurry purchases. The packs would contain a QR code directing the customer to this mobile site.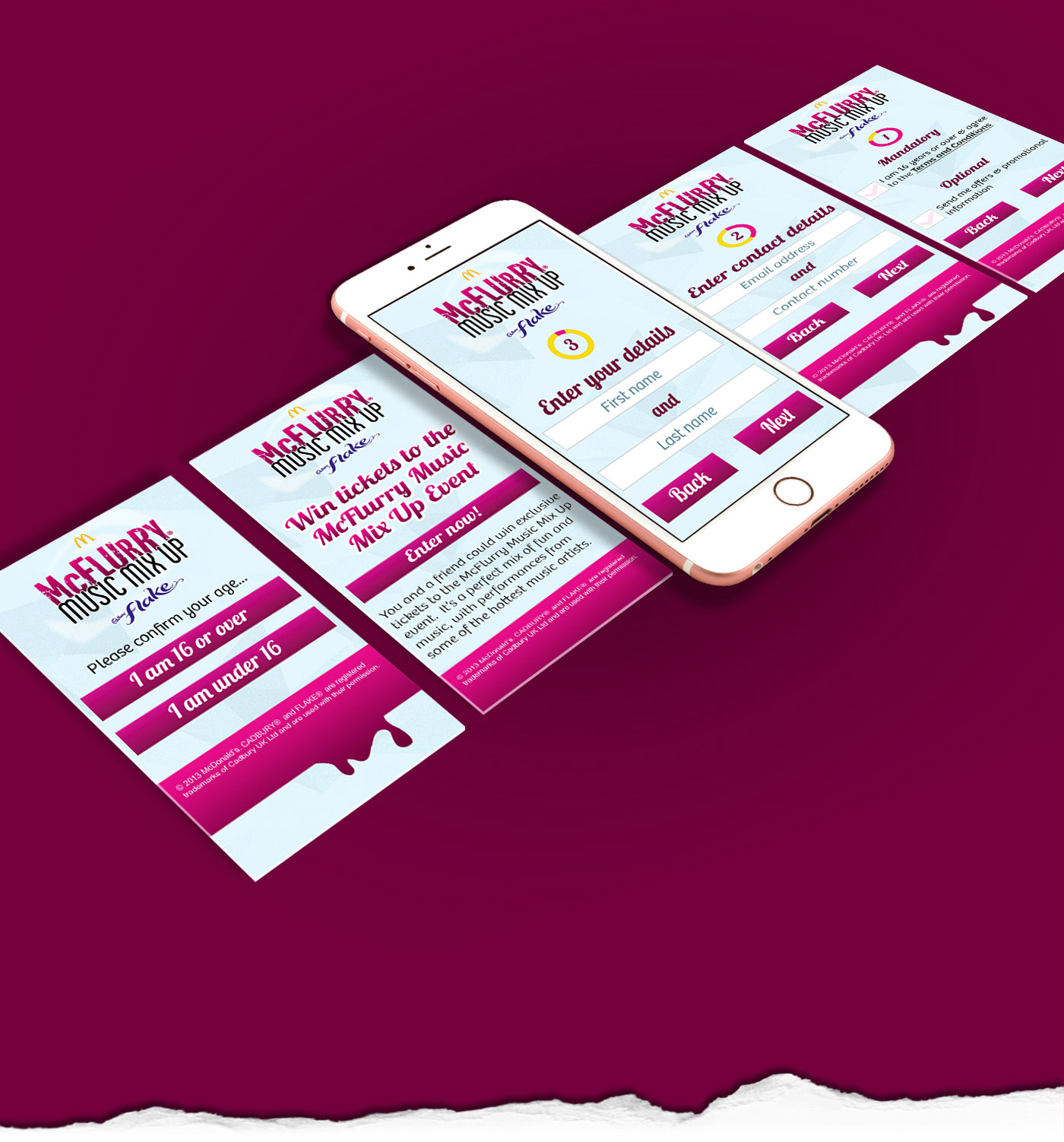 McFlurry customers were required to log in to access the content and be in with the chance to win summer festival tickets. Designed as a mobile 1st solution the UX was important and a great deal of time was spent fine tuning this with user testing and adjusting the design.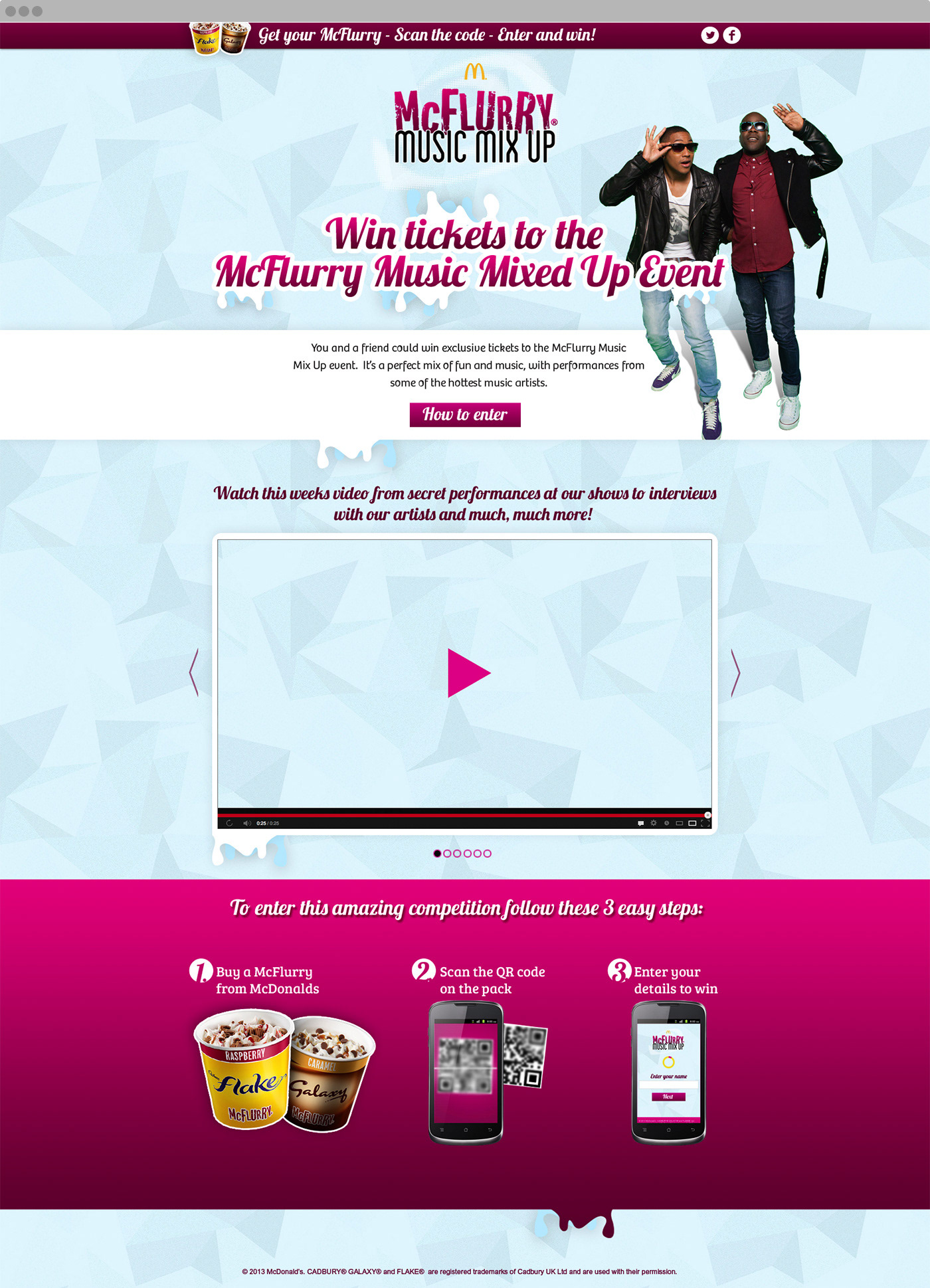 There was also a full desktop version which would be accessed via the shared, and social content, as well as advertising. We showed teaser content from the exclusive content created and instructions on how to enter.
Overall the campaign was extremely successful with McDonalds noting increased sales of their Flake and Galaxy McFlurry's that summer.
It also won a Drum MOMA Award in the Integrated Media Strategy/Campaign category.