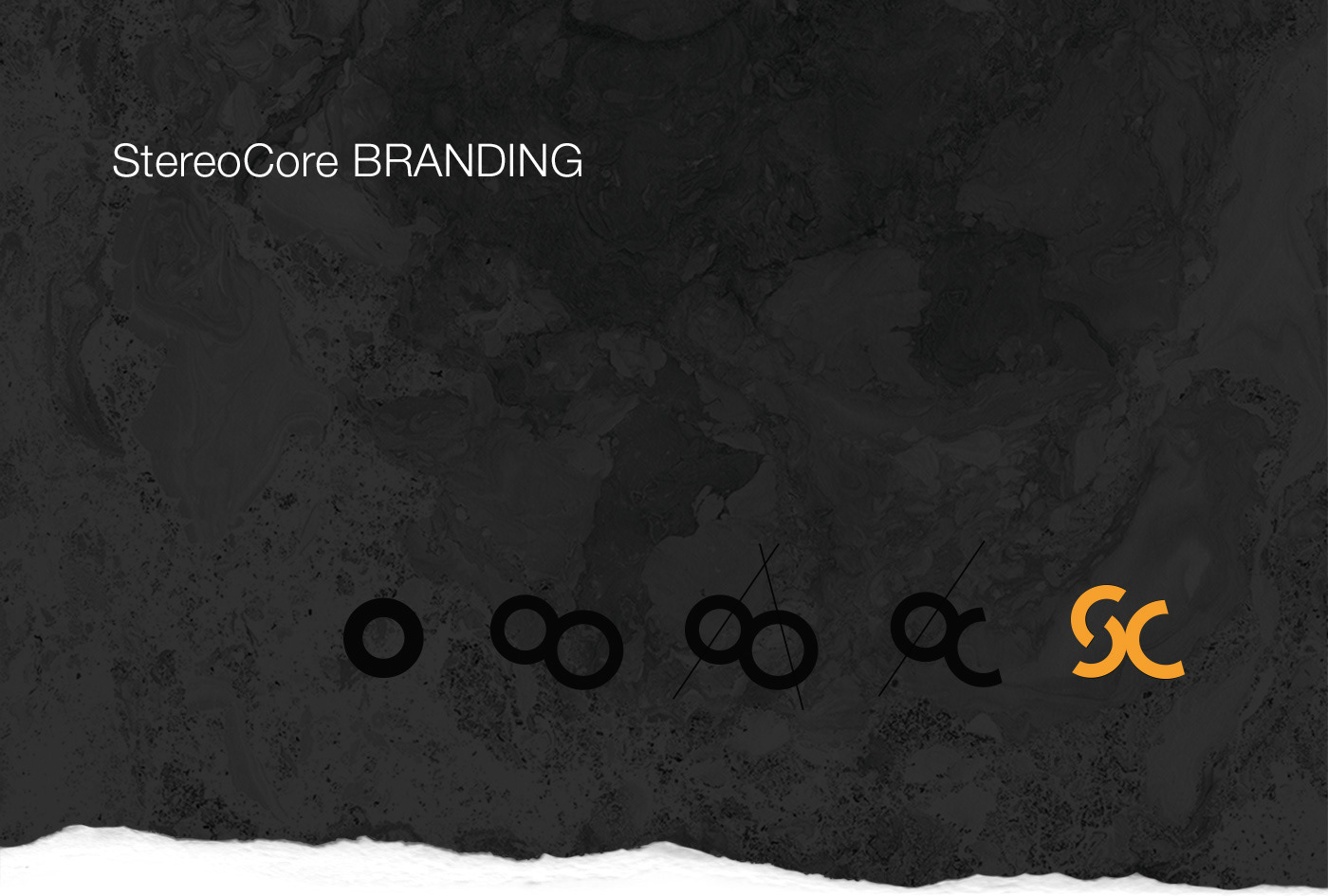 I was contracted to update and advise on branding & positioning of a software product used in the mining industry. A company called Ground Modelling Technologies invented and developed the product suite called StereoCore. This clever software captures and logs data collected from photographs of drilled earth core. The brief was to rebrand the product as the main consumer facing brand and stylize the holding company branding at the same time.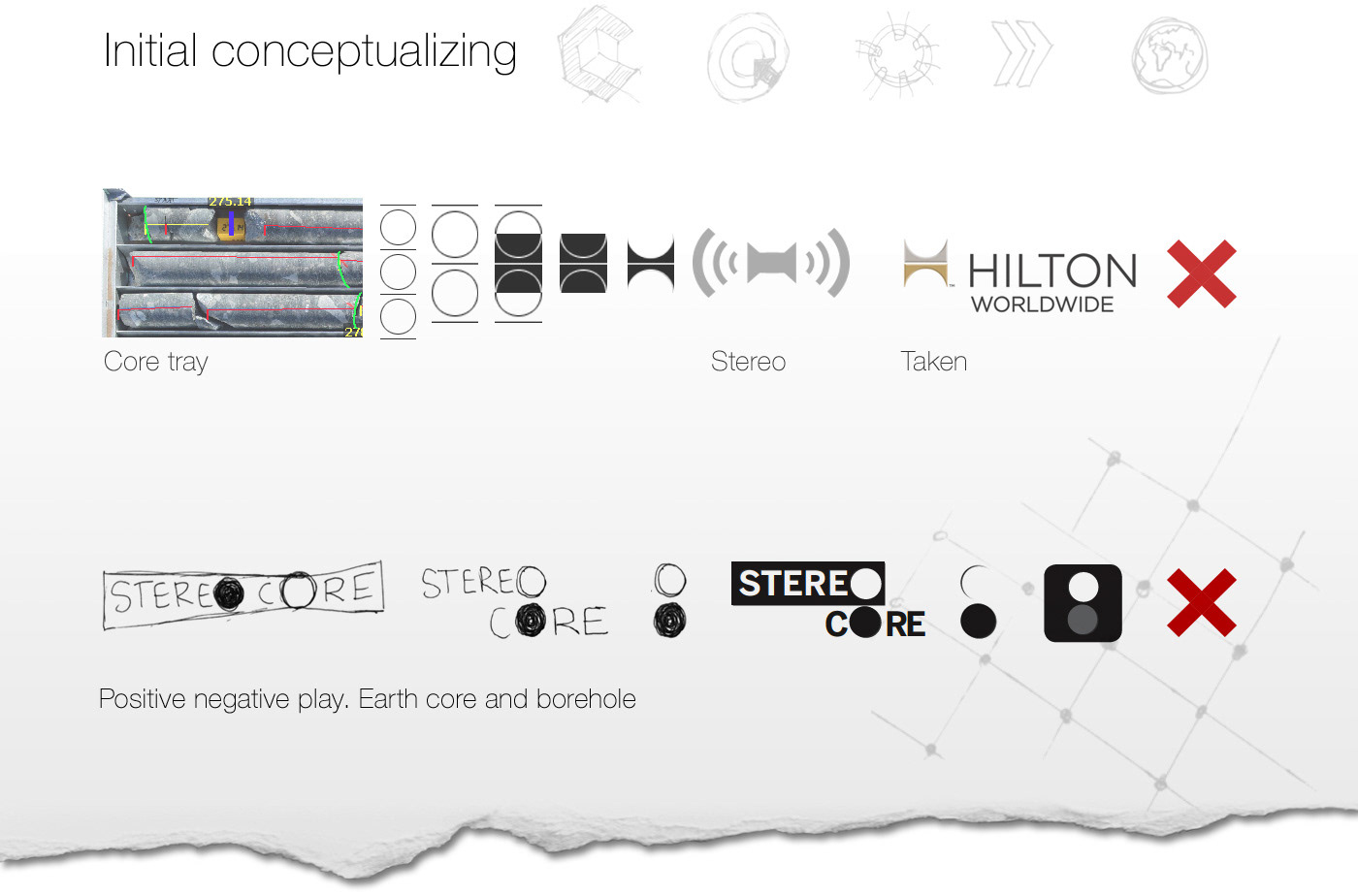 After a number of routes which I explored with the client we finally settled on the below concept and brand. Fonts, colours and brand guidelines quickly followed.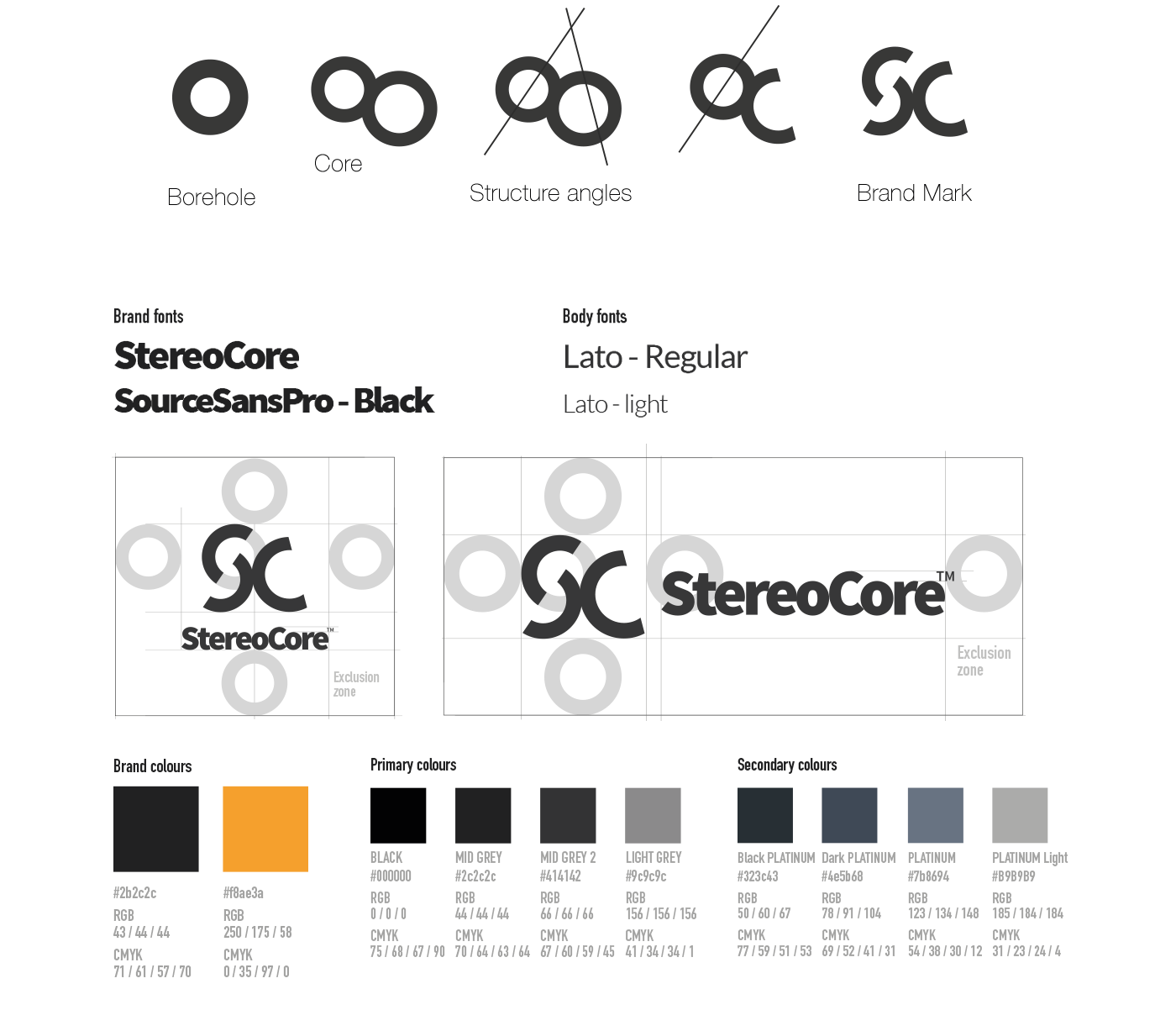 I was further asked to roll out the new branding onto their existing website, which was built using an
off the shelf
solution. All imagery was stylized with a brand based duotone and incorporated into the website.  
» www.stereocore.net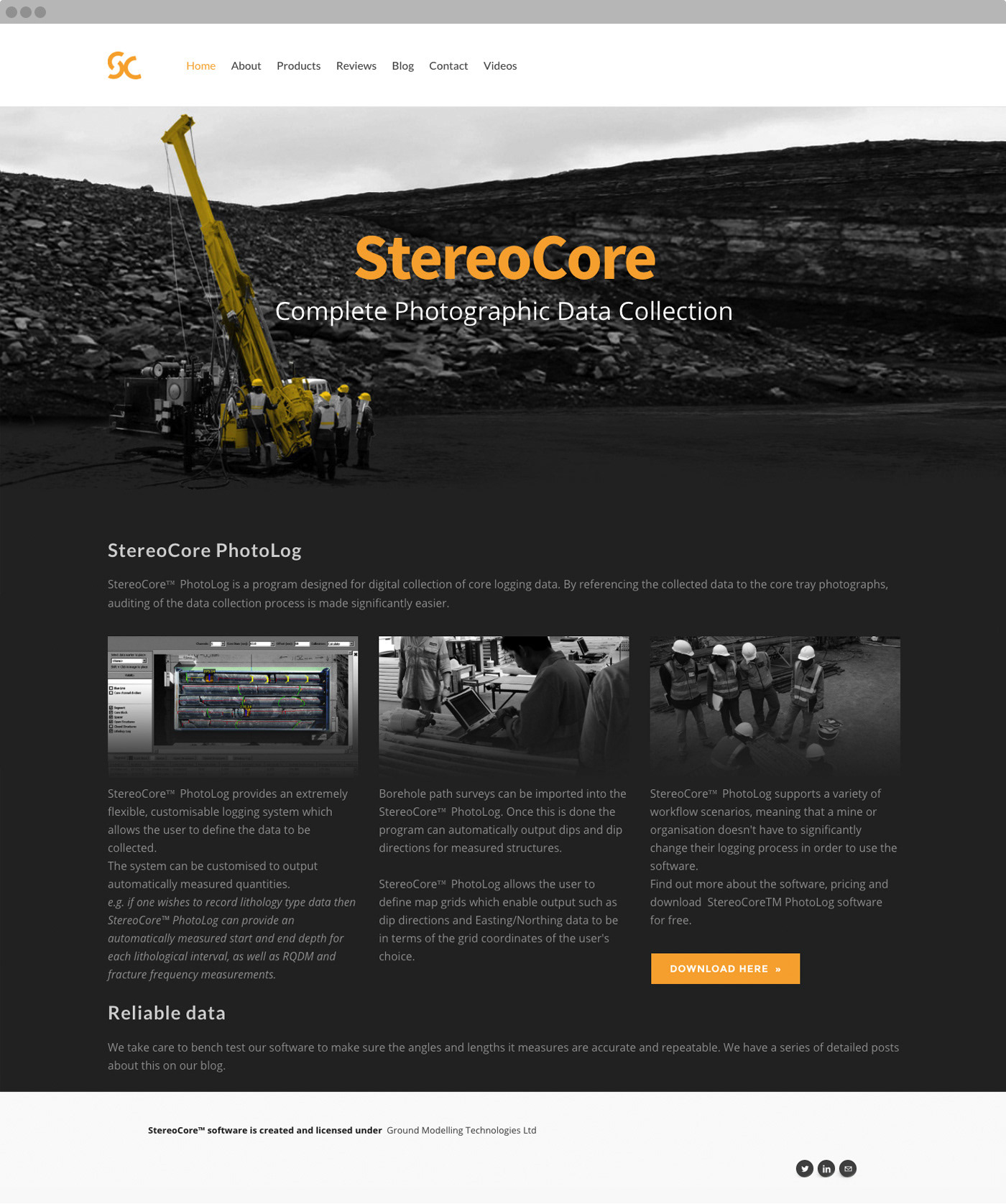 Below is the simple rebrand of their holding company Ground Modelling Technologies. I produced corporate stationery and a simple 1 page website using the new brand styling which somewhat reflects the StereoCore product branding.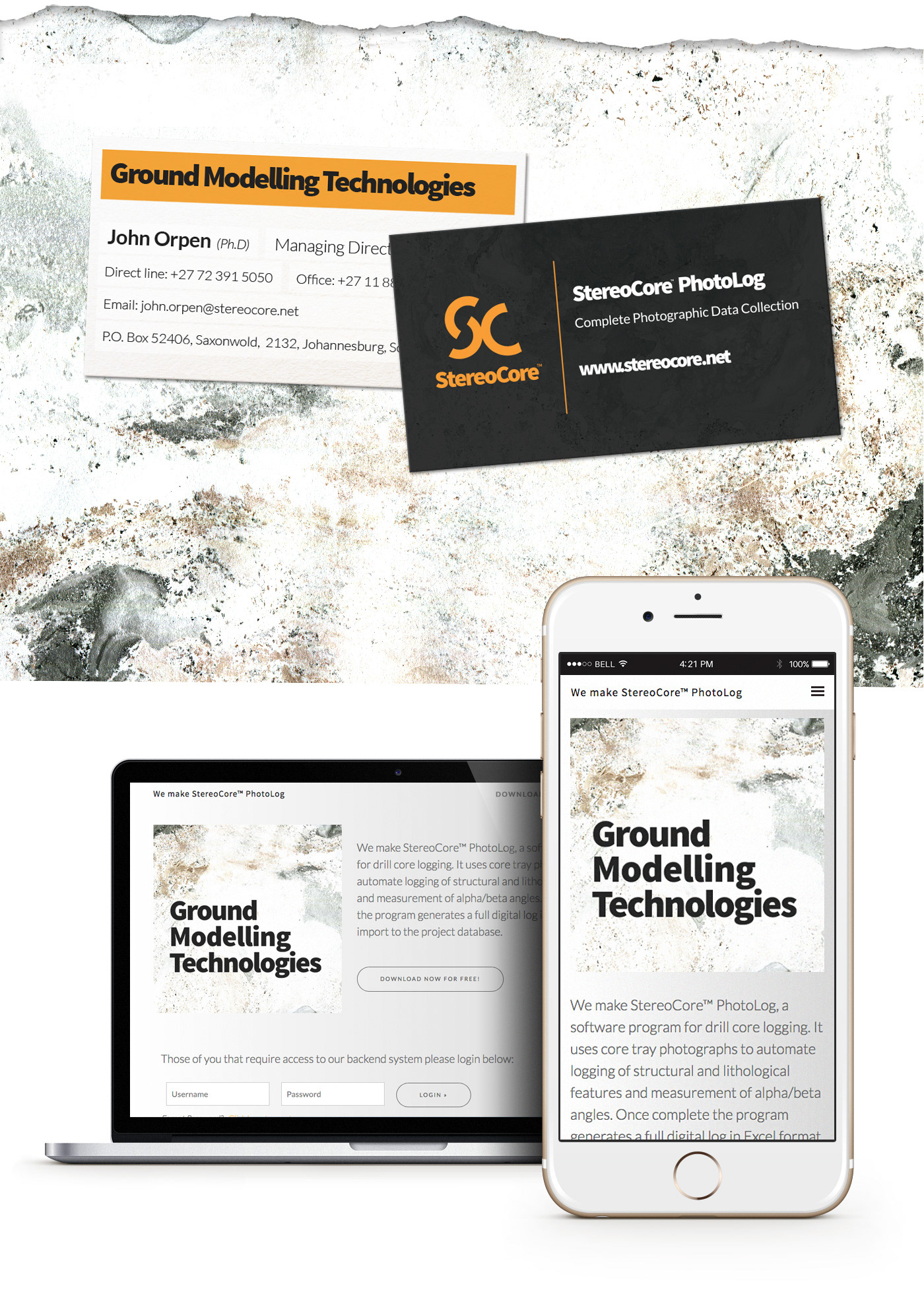 While this public website hosts a backend client portal and is an important part of their business it also needs to make people aware of the product it produces. Hopefully driving new customers to their StereoCore.net site and further, into signing up. 
It was a super brief and a great project to do, with a very happy client at the end.